Sector: Media
Website: https://inc42.com
Inc42 is an Indian media and information platform producing data-backed news and analysis on all the vital elements at the intersection of technology, startups and business. No fluff, only real stuff.
Inc42 is the authoritative voice of the growing business + technology industry with the mission to help Indian businesses navigate through the impact of the technological revolution by focusing on what matters and by providing a deep understanding of the world of technology based on data-driven insights & connections.

Sector: Fashion
Website:
glassic.in
Glassic is a private label fashion eyewear brand that uses only the best raw materials to design & manufacture the eyewear and sell them to you at super affordable prices.
With their ear to the ground to identify latest trends & impeccable attention to detail, they strive to create the best quality, great looking eyewear for you. Their mission is to make you "want" to change your eyewear frequently instead of "needing" to change it only when it's broken or misplaced.
It's simple: when you own multiple pairs of shoes, jeans & pants, why just one pair of sunglasses? When the price is right & designs are great, it enables you to express yourself with different sunglasses for different attires.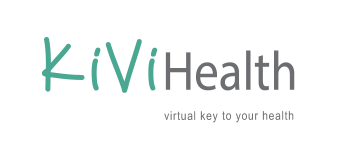 Sector: Healthtech
Website:
kivihealth.com
Digital assistant to help in all of your healthcare needs. Finding the best doctor, booking an appointment and checking full medical history.
With founders from prestigious institutions like ISB and IIMA, KiviHealth's team is on a roll to revolutionalize the healthcare experience.
Their team is a unique blend of the medical practitioners, designers and high tech industry who are trying to make healthcare understandable and accessible to patients.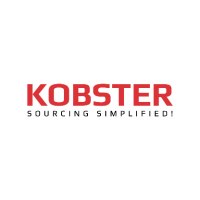 Sector:
B2B Software
Website: Kobster.com

What started as an idea in 2012 has flourished into a company which has enabled 5000+ businesses to shop online. From being incubated at PayPal's prestigious Start Tank Programme to getting funded, Kobster today is a team of diverse young individuals with an ambition to build a great company.
With a vast catalog comprising lakhs of genuine products across wide range of categories, Kobster's customers span across industries including Information Technology, Hotels, Manufacturing, Facility Management, Construction and Healthcare.
The team at Kobster is driven by a strong First Principle. They believe in setting sky high expectations and pushing ourselves beyond our limits to do the impossible. A crazy bunch of people who not just believe that they can change the world, but this is what they're actually doing!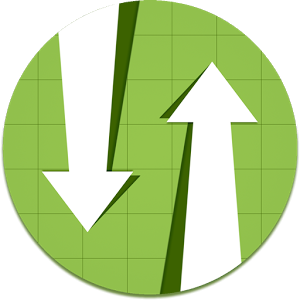 Sector:
Fintech
Website: Marketpulse.in
MarketPulse is a forex, commodities, and global indices, analysis, and news site. Our main goal is to provide timely and informative commentary on major macroeconomic trends, technical analysis, and worldwide events that impact different asset classes and investors.
Established in 2006 by a team of securities analysts, MarketPulse publishes insightful commentary daily with full-time coverage of the world's largest financial markets.
Macroeconomic Analysis
MarketPulse offers a holistic view of national, regional, and global factors to support traders in their quest for relevant market data.
The topics they provide commentary on are published in the following subsections:
– Dean's FX — OANDA's Director of Currency Analysis, Dean Popplewell, writes daily on the global currency, Treasury bond, and commodities markets.
– MarketPulse – Up-to-the-moment financial market trends and their immediate impacts on currencies, commodities, and stock market indices.
– Economic Exposure – The major macro trends impacting the markets with a mid- to long-term view. Economic Exposure complements the main MarketPulse news section by focusing on a longer time horizon.
– Central Bank Watch – Policymakers around the world have increasingly intervened in financial markets. In order to understand their decisions, and how far reaching monetary policy can be, this section covers all items related to the world's major central banks' statements, rumors, forecasts, and important policy decisions.
Technical Analysis — The study of past pricing information to build models, tools, and techniques using applied statistics. It is the most popular form of analysis used in forex and an integral part of other asset classes.
– Forex – The largest market by volume with more than US$5 trillion traded daily. MarketPulse issues daily technical reports on major currency pairs such as EUR/USD, AUD/USD, USD/JPY, GBP/USD, USD/CAD and most of the top 10 traded pairs.
– Commodities – MarketPulse issues technical reports on major commodities including gold, silver, oil (Brent and WTI), copper, wheat, and sugar.
– Indices – MarketPulse issues technical reports on major indices including the Nikkei, DAX, Nasdaq, FTSE, and NYSE.
Forex News — The MarketPulse team actively monitors the markets and the coverage provided by other leading financial websites and news media.
Economic Calendar — Scheduled economic and news events drive financial markets. Our calendar detailing upcoming central bank statements, labor reports, and inflation measures can be easily configured by country. Knowledge is power: be aware in advance of future events that may impact your investment portfolio.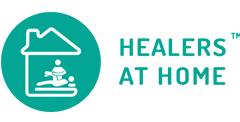 Sector: Healthcare
Website: www.healersathome.com

Healers at Home is a Delhi based startup that provides home healthcare and wellness services including Physiotherapy, Nursing, Attendant, Yoga and Mother & Child Care. With inception back in the year 2015, Healers at Home has a strong core team of IITians and Ex-Fortis's Professionals who have a diverse combined experience of over 35 years in the field of Healthcare, Marketing, Microfinance and Technology.
Customers can access these services through web portal or via phone call and schedule the visits at home based on the time and day of their choice. Whether it's frozen shoulder Pain, lingering back pain, Neck Pain, Cerebral Palsy, Post-Operative Stiffness, Spondylitis or a sports injury, customers can get treated in the comfort of your home, by certified, specialised and experienced physiotherapists.
Sector:
Healthcare
Website:
www.yolohealth.in
Yolo Health, run by Health ATM India Pvt. Ltd, provides a walk-in kiosk with medical devices and staffed by a medical attendant. Patients can walk into a Yolo Health ATM without an appointment and get a quick health check-up and instant health report. They can also consult with healthcare providers via video conferencing.
The company has tie-ups with Dr Balabhai Nanavati Hospital in Mumbai and Glocal Hospitals in Kolkata as well as companies such as Dell, Intel Corporation, Indian Railways and Essar Steel. Yolo plans to set up 100 virtual care touch-points across rural and urban communities in 2017
YOLO Health's online service and soon to be launched mobile application will allow patients to monitor and manage their health history at their fingertips. Patients can upload reports online or scan from mobile app. Patients can also see trends of their vitals and compare their vitals so keep track of health.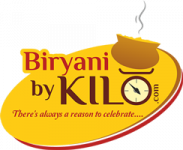 Sector: F&B
Website: www.biryanibykilo.com
A product of Sky Gate Hospitality Pvt. Ltd., is premium delivery concept, follows the traditional dum style biryani recipe that cooks and delivers biryani in the same handi that impart their own unique flavors. Specializes in offering 8 different types of Biryani along with curated Mughlai menu which serves kebabs, korma & breads. Currently, they have four operational kitchens in Gurgaon, Noida, Dwarka and South Delhi.
BBK has been continuously rated on Zomato with 4.0 (or higher) rating and called the fastest growing delivery chain in Delhi NCR with highest Average Order Value of around Rs 1000.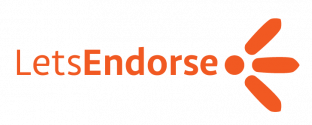 Sector: Social Impact
Website: www.letsendorse.com
LetsEndorse is a people-powered ecosystem of inclusive development where NGOs get equipped to raise funds and popular endorsements and companies get multitude of options to invest in social campaigns matching their vision, policy, area of impact and popular preferences. Our strategic mechanism to identify and match credible NGOs with responsible corporations while involving communities is the key value add. On LetsEndorse, people can make informed choices as they recognize and appreciate the change-enablers while contributing actively to social development.
LetsEndorse was founded by Kashyap and Monika Shukla in March 2014. Monika is an alumnus of IIT Kharagpur and has worked with Goldman Sachs and HealthKart in the past. She is also a post-graduate in Liberal Arts from the Young India Fellowship Programme.
Kashyap is an alumnus of Punjab Engineering College (PEC), Chandigarh, and also a Young India Fellow. He had founded Suvidha Bazaar in 2010 to ensure fair pricing for small landholders.

Sector: Education
Website:
www.eckovation.com

Eckovation is a social learning platform used by schools, coaching institutions and universities across India. Eckovation allows teachers to send notifications to their student group, coaching institutions to facilitate virtual learning sessions, and Universities to form learning communities based on course content or extra-curricular interests. The platform is used by approx 1 Million users and is active across all states in India.
Eckovation has been fulfilling the need of attaining quality mentorship and guidance in education – both motivational and subject related across India. Ritesh Singh, CEO at Eckovation was recognized with the 'Impact Entrepreneurs and Change-makers 2016' award for outstanding work in the field of education. Eckovation was also accredited the 'App of the Day' recognition by Navbharat Times on May 4, 2016. Eckovation is the first education-technology app to have been bestowed with this recognition.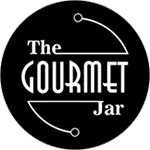 The Gourmet Jar was conceptualized in 2012 by French Teacher & Food Blogger Apeksha Jain. Though she does not have any formal training in cooking or in making jams, her stint in the kitchen started at the age of 15 and she has enjoyed whipping up delicacies ever since. Her passion for cooking is guided by her instinct, and a husband that loves food! She discovered these artisanal types of jams and preserves during her one year stay in France. The banana jam was something she first tasted at a small orchard in Burgundy, and it was love at first bite. After moving back to Delhi, she first started making these exotic jams to satisfy her husband's cravings. Eventually the word spread once family and friends started tasting them, and seeing a huge gap in the Indian market when it came to quality jams and preserves, she decided to put these products out there for everyone to enjoy.All their products are handmade in small batches using all-natural ingredients and no preservatives. Made with 100% pure fruit, minimum sugar, and much love and care, The Gourmet Jar brings to you the freshest of the season, full of flavour!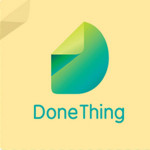 Sector: Hyperlocal
Website: www.donething.com
DoneThing is an on-demand personal assistant on mobile phone. From grocery shopping, cheque deposits, finding an electrician, pick-up and drop of items/ gifts/ deliveries to booking a cab for your outstation trip, you delegate the tasks to DoneThing and consider it done, while you make time for more important things.
It helps to improve your productivity knowing that your personal life is under control, or just have more time for things you want to do. No matter how ordinary or unusual the request, they strive to find you the best solution. DoneThing provides assistance where you need, whether from home, office or on-the-go!
With DoneThing, you can essentially see through all your to-do lists without the need of any personal intervention. It is like a personal assistant managing the more uninteresting tasks in your life, the ones that can be managed well enough by someone else.
It runs several kinds of errands, from shopping for medicines, personal care items and groceries, to completing tasks like collecting the laundry, pick up and drop off documents/invoices, depositing of cheque, repairing of shoes/electronics, and notary/government ID work, to finding neighbourhood professionals like electricians and drivers on demand, not to mention help like planning travel and booking cabs.
The company took off in June 2015 under the stewardship of its five co-founders – Sonal Saraogi, Chetan Agarwal, Shivangi Agarwal, Rohit Pansari, and Karan Saharan.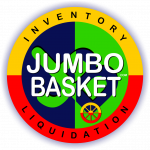 Sector:
B2B ecommerce

JumboBasket is a B2B e-commerce returns liquidation company. It buys returns from e-commerce and re-sells it to traders. Currently, it has onboarded 150-200 traders on its platform and aims to reach out to traders in tier 1, 2 and 3 cities. It will also launch its website and mobile app in the next one month.
The company was founded by Bali, Vikram Nijhawan and Bhuwan Vadhera in August 2015 but has been in offline-pilot-mode since March 2015. Bali is a hotel management graduate from Bangalore University and has worked in the hospitality industry for 16 years. Nijhawan, a science graduate, has 18 years of experience in B2C and B2B mobile, consumer electronics and apparel trading businesses. Vadhera comes with over 16 years of experience in managing industrial operations, inventory warehouse management and resource management.
TPOT was founded in 2013 in New Delhi by Robin. It was the love of this tea that inspired the business. After a career as a Chartered Accountant, he wanted to make a company around the bona fide pleasure of handmade tea.
At tpot, Robin wanted to bring back the fresh energizing cup "Cha" or "chai" called by the people, where people use to loads of conversation, discussions, cricket matter to football discussions over tea. Relieving their own best moment on tea – 'the high- five, the love talks, the leg pulling' is the memory every person has in his life. Robin was so passionate to bring back the concept of tea lovers Gupshup and fun and tea café 'TPOT' was born.
Tpot's focus is to spark fresh cup of conversation on your loved tea, be it a Tulsi tea, masala chai, Kadak Ginger tea. They serve around 40 types of tea to all the tea lovers who love to sit in the tea café and spend some quality time.