by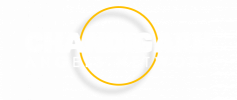 OCTOBER 28th 2017 | PANJAB UNIVERSITY CHANDIGARH
Chandigarh's Biggest ever event on
Startup Funding
With over 400 Participants, CANNABLE played an instrumental role to enable the entrepreneur within the delegates.
We introduced CANNABLE with an aim to sensitize the startup ecosystem of the region by bringing together seasoned entrepreneurs turned investors, budding startups and aspiring entrepreneurs of the tri-city region on a common platform. The event aimed at imparting clarity of thought amongst the young entrepreneurs giving them a much-needed direction towards a sustainable and a scalable business.
Chandigarh Angels Network (CAN) is a community of successful entrepreneurs turned angel investors in India committed to invest into promising businesses and help them scale heights with their expertise. CAN mainly focuses on facilitating angel investments into seed & growth stage ventures and while doing so it also helps many startups validate their business plans. With the wave of startup ecosystem picking up rapidly across the nation, being an angel investment network in India, we are doing our bit to the same by providing growth capital, bespoke mentoring and handholding to the Startups wherever and whenever required.